What is an Eclipse Chaser?
The Chase
One does not really chase a total solar eclipse. It is more a matter of being in the right place at the right time under the right weather.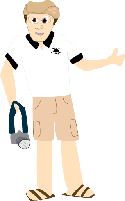 The term chase came about some time ago and I am not 100% certain about the origin. I think it had to do with the fact that one must travel some distance to see an eclipse under normal circumstances and then must remain nimble once at the eclipse position to avoid unfortunate cloud cover.
I first heard the term while part of an eclipse group in 1980. It was used by two people who joined our group for totality and described themselves as eclipse chasers. The term was appealing and we started using it immediately.
The fact is that a total solar eclipse is worth seeing. They are fantastic and words do not do them justice. For some it becomes an addition, we must see more. Total solar eclipses last only a few scant minutes and there is so much to take in that the experience is both exhilarating and frustrating. Hence you must do it again and that means waiting another year or more for another chance to stand under the shadow of the moon.
Amateur astronomers can spend hours looking at the Moon or a planet picking out new details with each view. The same is true with eclipses of the Sun. Each is unique in the eye of the observer. After you see one, the first question that runs in your mind is most likely going to be "When is the next one?"
Why the Web Pages?
After returning from the total solar eclipse in 1999 I learned my father had died during the night after the eclipse. He had been very ill with ALS for over a year - and if you know anything about that disease then you know how hard it is to watch it take its course. We had been expecting the eventual outcome but the timing was horrible. I didn't get to tell him about the eclipse and how lucky we'd been to see it between the clouds in Bavaria. You see, he enjoyed eclipse chasing too. In fact, he was the one that started me on the right path so that I can enjoy eclipse chasing today. His words "Learn a good trade, get a good job, and then you can enjoy the astronomy" worked for me. It was because of him that my family enjoyed interesting vacations that included seeing three total solar eclipses before I graduated from college.
| | |
| --- | --- |
| Eclipse Virgins 1972 | Canberra lecture 1973 |
| On Safari in Africa, 1973 | Kenya 1980 |
| 1984 Setting up | Veendam 1998 |
These web pages are for him. Written with the bizarre hope that a router exists into the after life so that he can keep up with our eclipse chasing antics.
About the Author: Bill Kramer is an amateur astronomer who enjoys studying the solar system and has a particular interest in solar eclipses. His first total solar eclipse was 1972 on board the Voyage to Darkness. Since then he, like other quality eclipse chasers, has selected to go to see "only the good ones" (see Bill Kramer's Eclipse Chaser Log).