---
www.eclipse-chasers.com
Eclipse Chaser Picture
Programmer: Bill Kramer
Last update: April 17 2015
---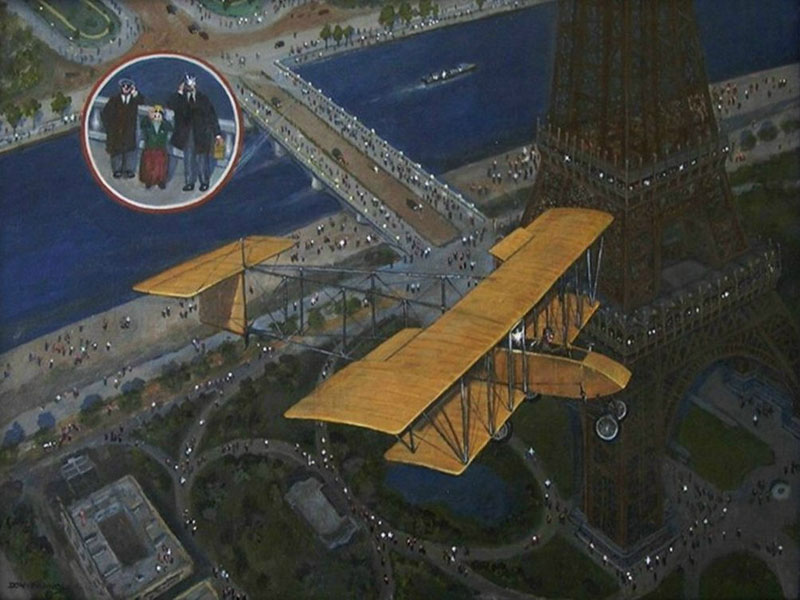 1912 Eclipse Flight over Paris
(c) 2012 Don Connolly. All Rights Reserved.
The painting is from the point-of-view of the sun, altitude 51° and azimuth 188°, at max eclipse in Paris at 12:10, so there are reflections from the edges of smoked glass that observers of the sun are using: they are all pointing their smoked glass at the artist!
And the shadow of the tower is of course hidden by the tower! Even the angle of the Eiffel Tower is correct. And the appearance of the tower is correct for 1912. Its first stage today is minus the decorative peaks. The sun was a bit west of south at the time of max eclipse.