[1st] <-- Previous * Eclipse Nuts Cartoon #289 * ..last one.. [#289]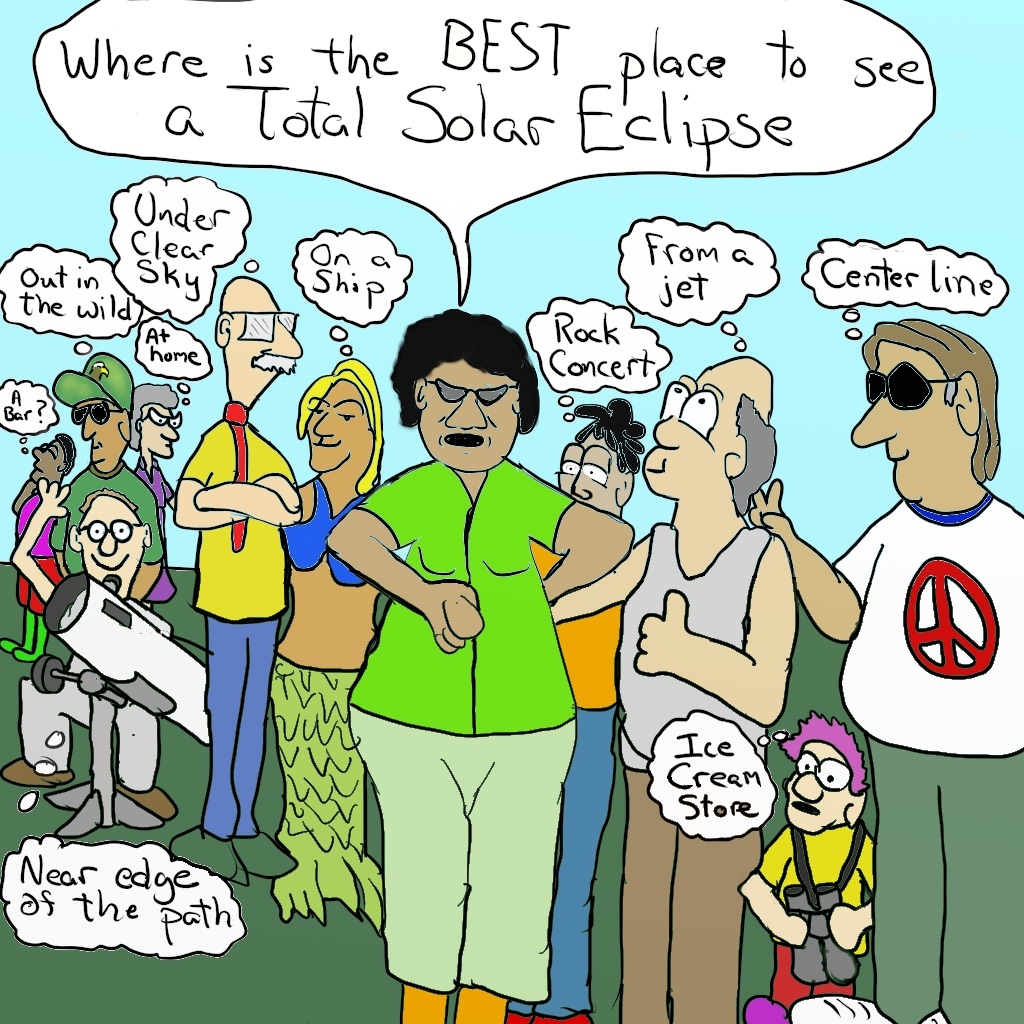 ---
Variety of Opinions Ask any eclipse chaser, novice or expert, where is the best place to view a total solar eclipse. You will get a variety of answers!
(c) Eclipse Nuts Cartoon by Bill Kramer. Uploaded Thu, 29 Jun 23 10:09:04 -0400
[1st]
<-- Previous
*
Eclipse Nuts
Cartoon #289 * ..last one..
[#289]
Click on cartoon picture to view previous entry.
or
⇒⇒ Click here for a thumb gallery of all Images. ⇐⇐
Check back often for new cartoons.
Ideas for cartoons are always welcome.
---