---
www.eclipse-chasers.com
Eclipse Nuts Cartoons
Programmer: Bill Kramer
Last program update: April 20 2017
---
[1st] <-- Previous * Eclipse Nuts Cartoon #283 * ..last one.. [#283]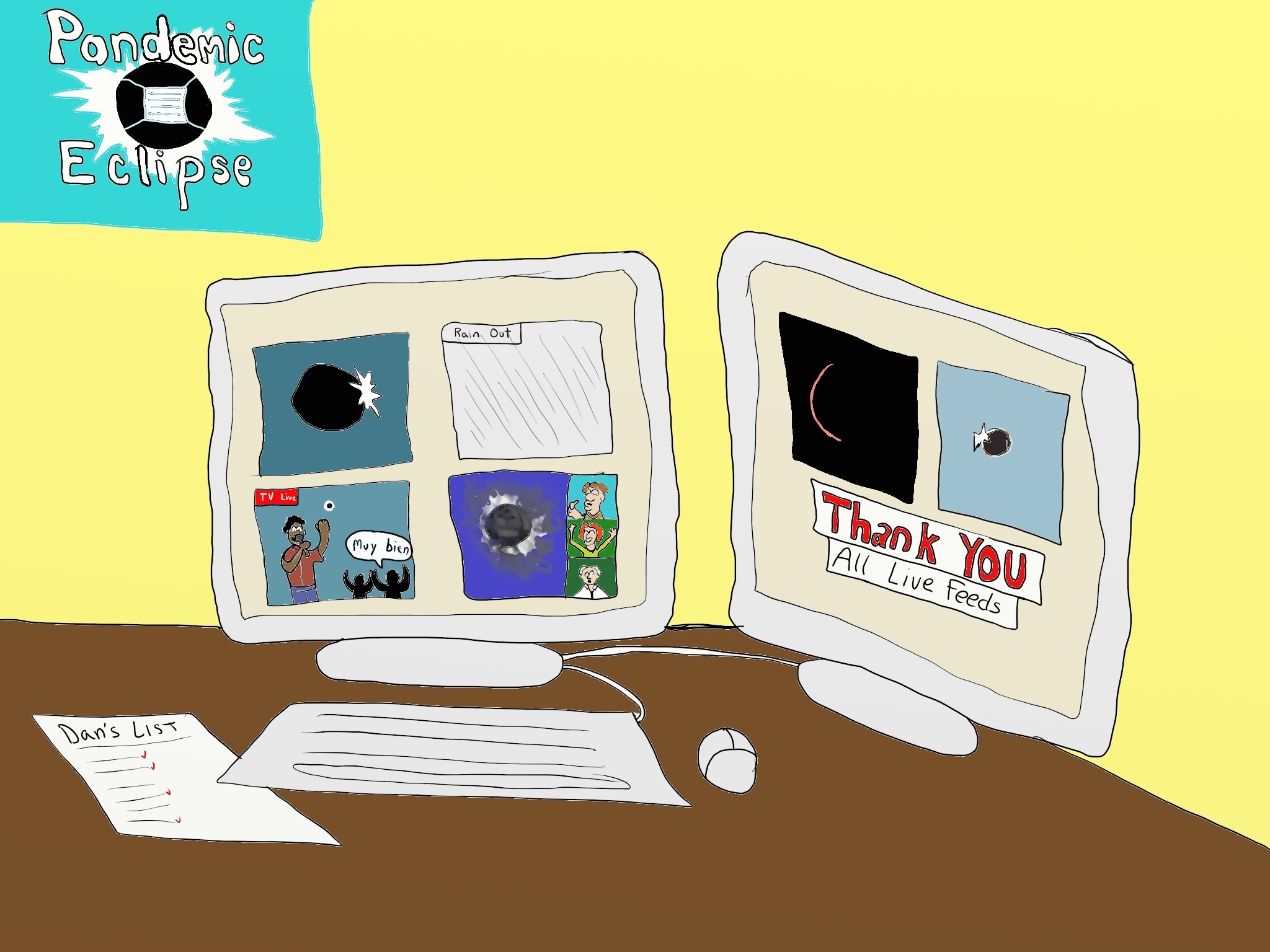 ---
Big thanks! To all the online web casts of the eclipse. It was fun to check them out real time. Special thanks to DF for compiling the list of web sites!
(c) Eclipse Nuts Cartoon by Bill Kramer. Uploaded Tue, 15 Dec 20 19:11:25 -0500
[1st]
<-- Previous
*
Eclipse Nuts
Cartoon #283 * ..last one..
[#283]
Click on cartoon picture to view previous entry.
or
⇒⇒ Click here for a thumb gallery of all Images. ⇐⇐
Check back often for new cartoons.
Ideas for cartoons are always welcome.
---