[1st] .. 1st one.. * Eclipse Nuts Cartoon #1 * Next --> [#289]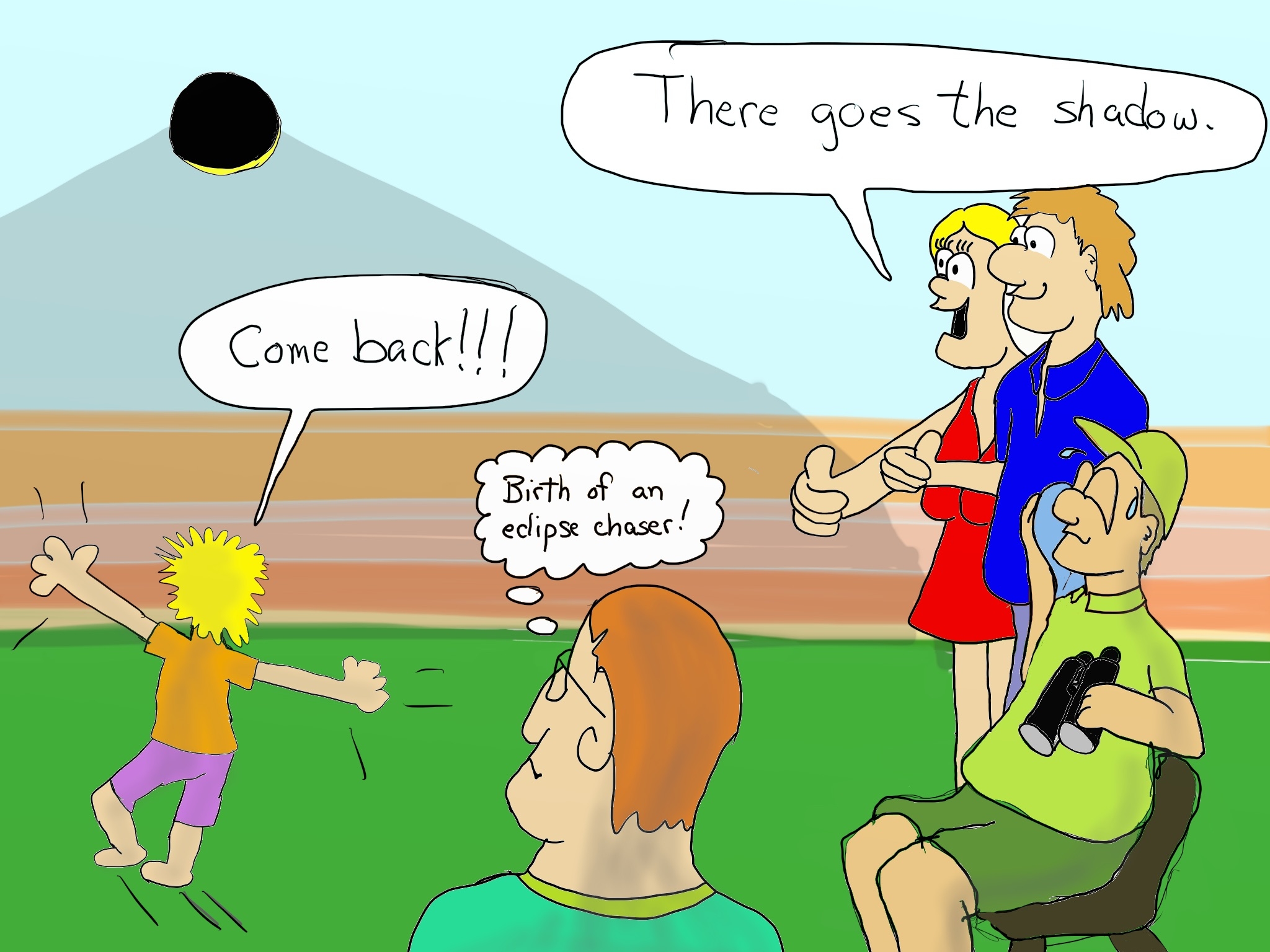 ---
Birth of an Eclipse Chaser The first total solar eclipse can leave one inspired to see another one followed by even more. They are awesome to behold, absolutely amazing, and way too short in duration.
(c) Eclipse Nuts Cartoon by Bill Kramer. Uploaded Mon, 27 Mar 17 10:48:22 -0400
[1st]
.. 1st one.. *
Eclipse Nuts
Cartoon #1 *
Next -->
[#289]
Click on cartoon picture to view previous entry.
or
⇒⇒ Click here for a thumb gallery of all Images. ⇐⇐
Check back often for new cartoons.
Ideas for cartoons are always welcome.
---