---
www.eclipse-chasers.com
Eclipse Nuts Cartoons
Programmer: Bill Kramer
Last program update: April 20 2017
---
[1st] <-- Previous * Eclipse Nuts Cartoon #2 * Next --> [#283]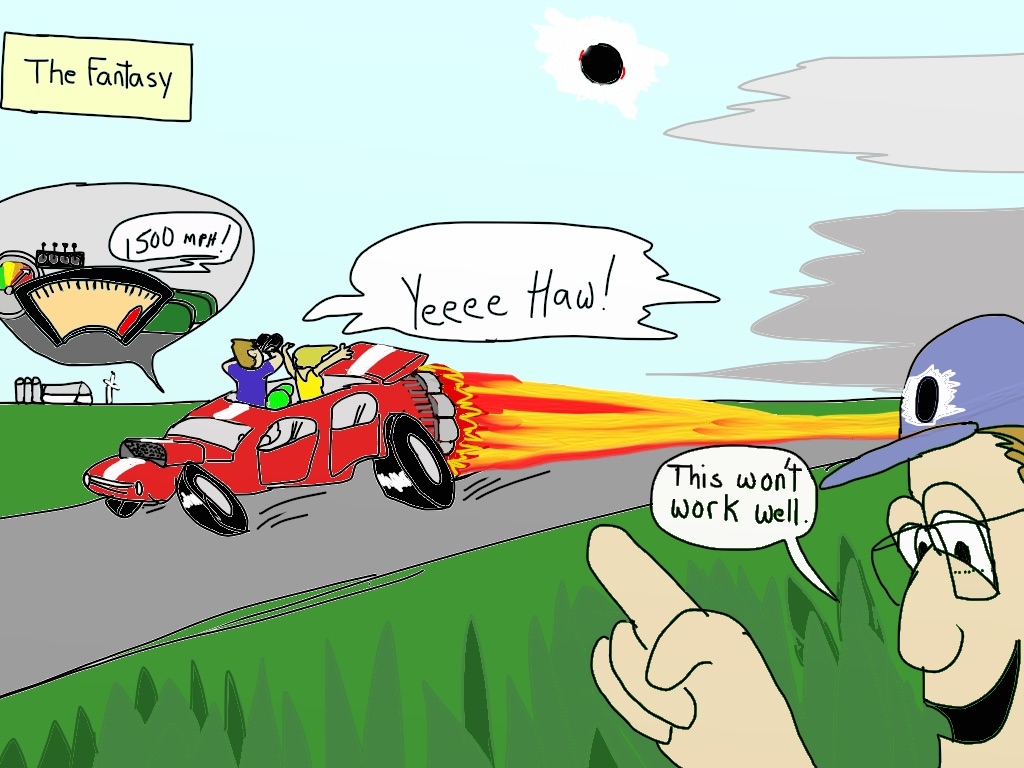 ---
It simply will not work To keep up with the shadow you need to achieve supersonic speeds. For that a very fast jet or rocket is needed. The shadow is moving well over a thousand miles an hour! Stay put and enjoy the show, being in the right place is what eclipse chasing is all about.
(c) Eclipse Nuts Cartoon by Bill Kramer. Uploaded Mon, 27 Mar 17 10:51:37 -0400
[1st]
<-- Previous
*
Eclipse Nuts
Cartoon #2 *
Next -->
[#283]
Click on cartoon picture to view previous entry.
or
⇒⇒ Click here for a thumb gallery of all Images. ⇐⇐
Check back often for new cartoons.
Ideas for cartoons are always welcome.
---