---
www.eclipse-chasers.com
Eclipse Nuts Cartoons
Programmer: Bill Kramer
Last program update: April 20 2017
---
[1st] <-- Previous * Eclipse Nuts Cartoon #123 * ..last one.. [#123]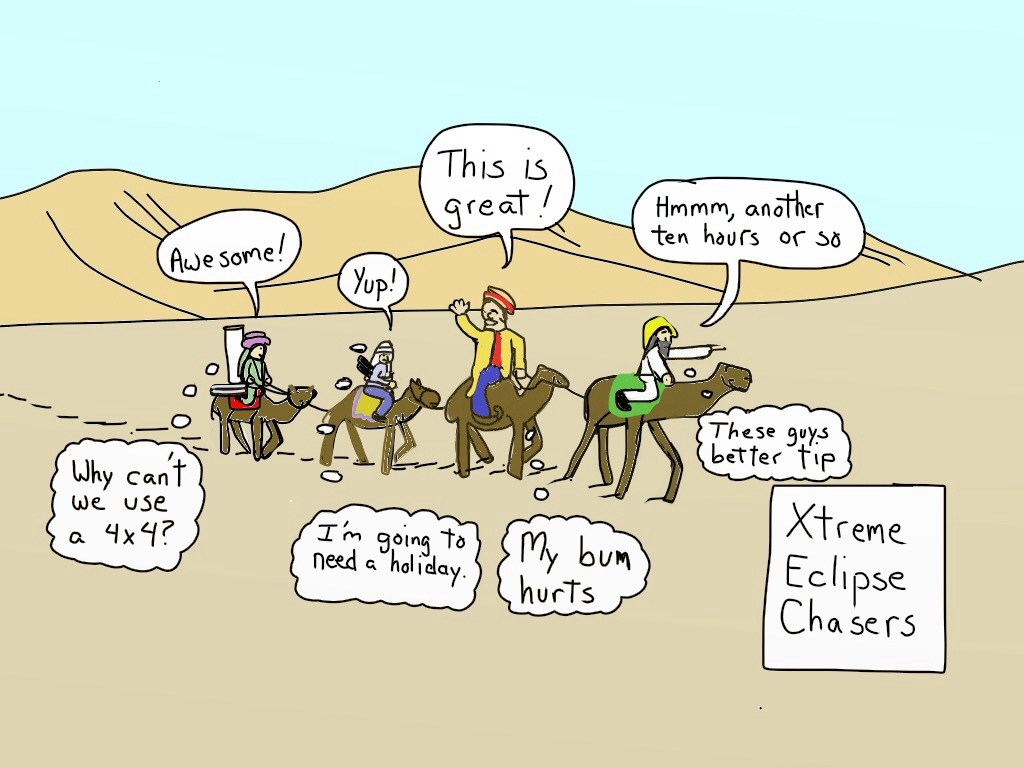 ---
Extreme Chasing. Sometimes the journey there is just as much fun as the eclipse. One can see all sorts of new things and people. Of course, the fun ends if the eclipse is clouded out.
(c) Eclipse Nuts Cartoon by Bill Kramer. Uploaded Thu, 20 Apr 17 08:27:48 -0400
[1st]
<-- Previous
*
Eclipse Nuts
Cartoon #123 * ..last one..
[#123]
Click on cartoon picture to view previous entry.
or
⇒⇒ Click here for a thumb gallery of all Images. ⇐⇐
Check back often for new cartoons.
Ideas for cartoons are always welcome.
---