---
www.eclipse-chasers.com
Eclipse Nuts Cartoons
Programmer: Bill Kramer
Last program update: April 20 2017
---
[1st] <-- Previous * Eclipse Nuts Cartoon #164 * ..last one.. [#164]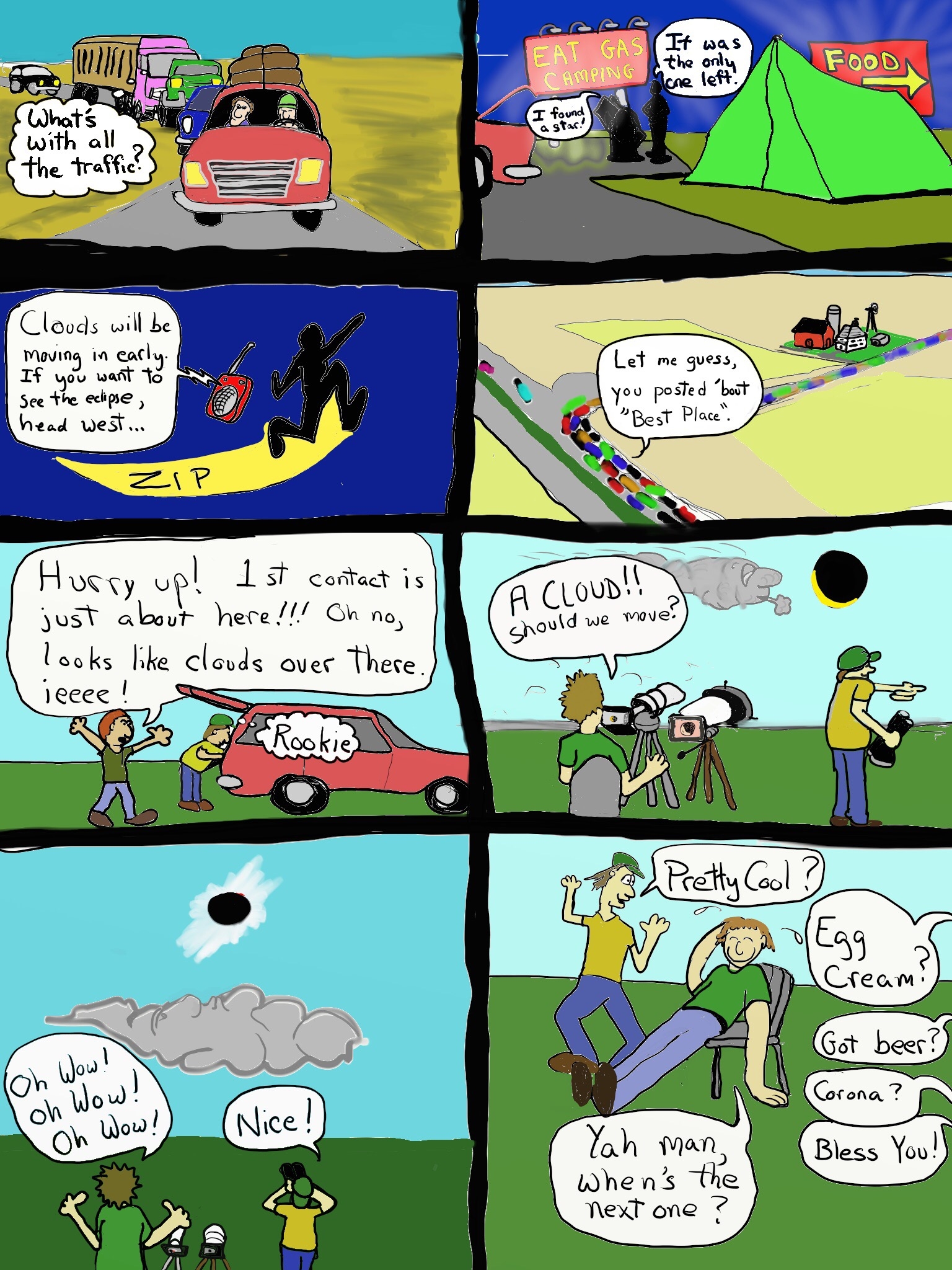 ---
Eclipse chase Reality - weather chasers and eclipse chasers are similar except one chases clouds and the other avoids clouds.
(c) Eclipse Nuts Cartoon by Bill Kramer. Uploaded Thu, 22 Jun 17 12:00:38 -0400
[1st]
<-- Previous
*
Eclipse Nuts
Cartoon #164 * ..last one..
[#164]
Click on cartoon picture to view previous entry.
or
⇒⇒ Click here for a thumb gallery of all Images. ⇐⇐
Check back often for new cartoons.
Ideas for cartoons are always welcome.
---