---
www.eclipse-chasers.com
Eclipse Nuts Cartoons
Programmer: Bill Kramer
Last program update: April 20 2017
---
[1st] <-- Previous * Eclipse Nuts Cartoon #252 * Next --> [#254]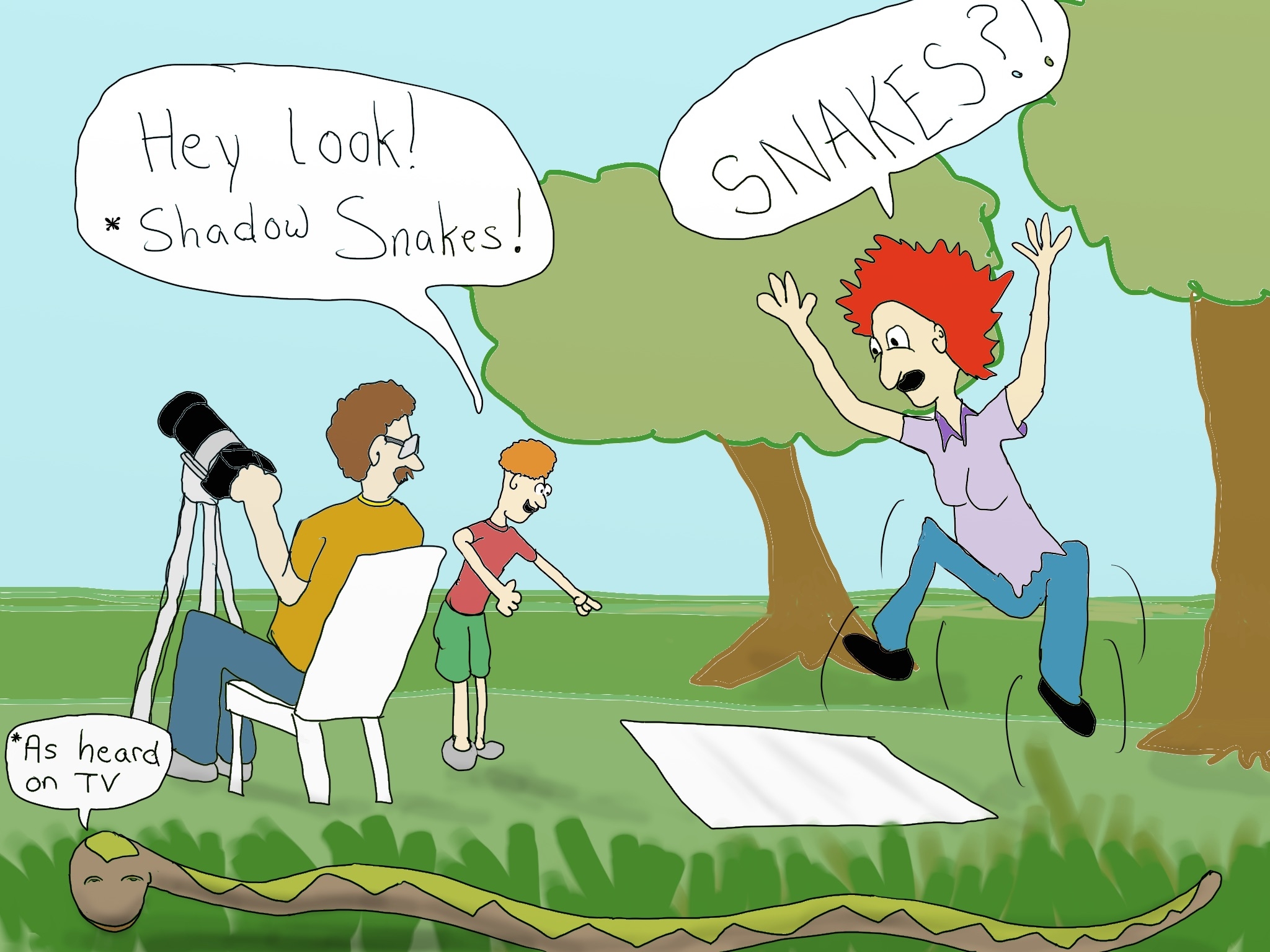 ---
Shadow snakes I do not know who started this one. I was asked about shadow snakes by more than one reporter. Funny idea, but we call them shadow bands.
(c) Eclipse Nuts Cartoon by Bill Kramer. Uploaded Tue, 01 May 18 08:32:59 -0400
[1st]
<-- Previous
*
Eclipse Nuts
Cartoon #252 *
Next -->
[#254]
Click on cartoon picture to view previous entry.
or
⇒⇒ Click here for a thumb gallery of all Images. ⇐⇐
Check back often for new cartoons.
Ideas for cartoons are always welcome.
---