---
www.eclipse-chasers.com
Eclipse Nuts Cartoons
Programmer: Bill Kramer
Last program update: April 20 2017
---
[1st] <-- Previous * Eclipse Nuts Cartoon #254 * Next --> [#265]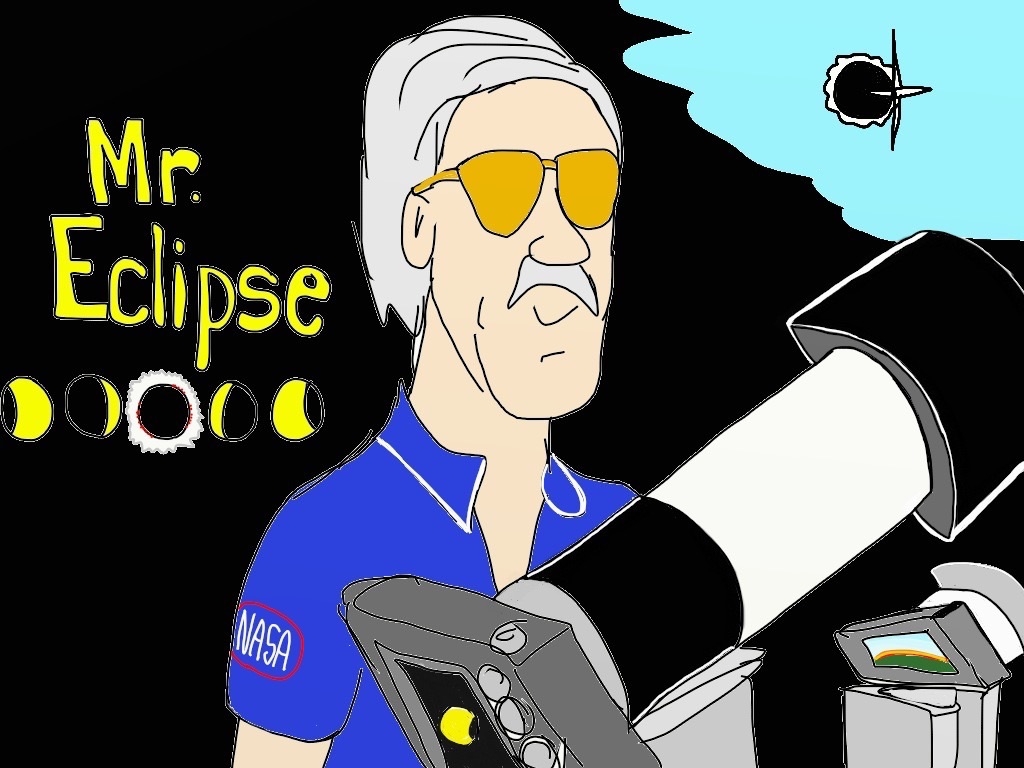 ---
Mr Eclipse Fred Espenak is Mr Eclipse. His solar eclipse predictions are the basis of most modern eclipse maps, books, lectures, and so much more. At the Solar Eclipse Conference in August 2018 everyone signed a certificate of appreciation. Click here to see picture of Fred with certificate.
(c) Eclipse Nuts Cartoon by Bill Kramer. Uploaded Sun, 03 Feb 19 09:53:28 -0500
[1st]
<-- Previous
*
Eclipse Nuts
Cartoon #254 *
Next -->
[#265]
Click on cartoon picture to view previous entry.
or
⇒⇒ Click here for a thumb gallery of all Images. ⇐⇐
Check back often for new cartoons.
Ideas for cartoons are always welcome.
---