[1st] <-- Previous * Eclipse Nuts Cartoon #287 * Next --> [#288]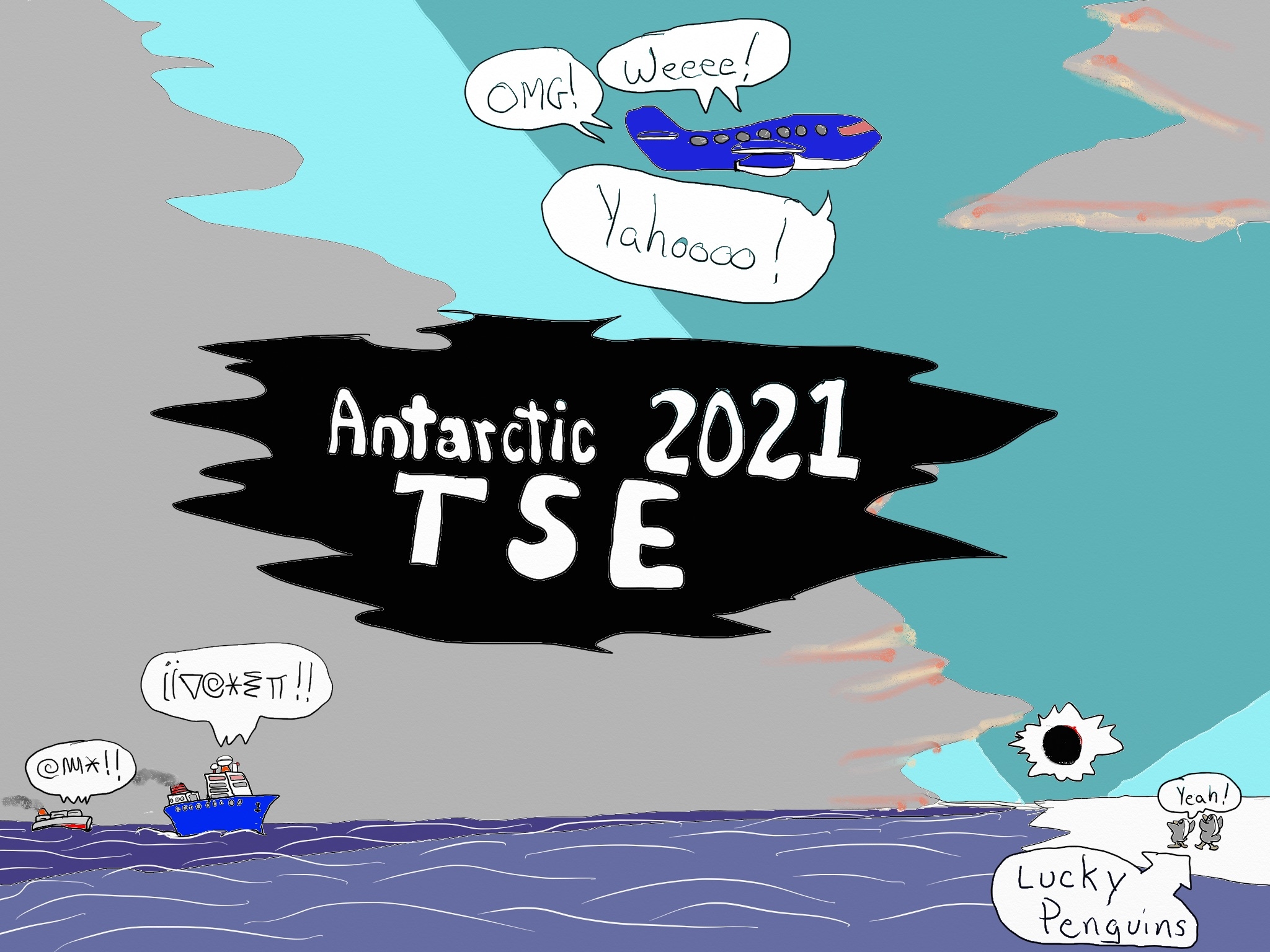 ---
Antarctic 2021 TSE Success from the air and on land (in places), not so lucky from the sea.
(c) Eclipse Nuts Cartoon by Bill Kramer. Uploaded Sat, 04 Dec 21 15:25:26 -0500
[1st]
<-- Previous
*
Eclipse Nuts
Cartoon #287 *
Next -->
[#288]
Click on cartoon picture to view previous entry.
or
⇒⇒ Click here for a thumb gallery of all Images. ⇐⇐
Check back often for new cartoons.
Ideas for cartoons are always welcome.
---